Enjoy the excitement and challenge of Inshore Fishing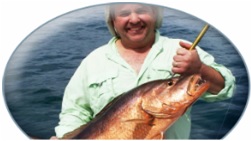 The perfect fishing trip is one that presents you with a wealth of different opportunities, plenty of fun and excitement, and a good challenge. Inshore fishing Quepos offers all of this, and more. No one can deny that Quepos itself is a stunning location. From the exquisite white sands to the crystal clear ocean; this is an idyllic backdrop for any fishing excursion. Couple this with the fantastic array of species in the water and the unbeatable service we present at Quepos Costa Rica Fishing, and you can be sure that you are going to be in for a treat.
One of the main reasons why Quepos is an ideal inshore fishing destination is because of the wealth of fish species you can test your wits against. This includes everything from Roosterfish and to Red Snapper, to Marlin and Mackerel, and much, much more. We give you the opportunity to hook all of these with our inshore fishing excursions. The day starts bright and early and we will take you to all of the best inshore fishing spots in Quepos. You will also benefit from the knowledge and experience of some of the best crew members in the whole of Costa Rica. Their mission is to ensure you thoroughly enjoy your day and that you benefit from any assistance you may require. You won't find a better inshore fishing Quepostrip – that is a promise.
So, let's delve a little bit deeper into the species you can expect to engage in battle with whilst inshore fishing in Quepos. Roosterfish is definitely one of the most popular options. Most anglers tend to hook roosterfish weighing between 25 and 50 lbs. However, don't limit yourself to those figures. We have seen people catch roosterfish weighing as much as a massive 75 lbs. Another popular option is Marlin. If you are looking for a challenge you simply cannot pass up the opportunity to hook one of these. You will enjoy an incredible battle whilst testing yourself against the aggression and speed of blue, black and striped Marlin. There is no greater feeling than catching one of these rapid fish. Red Snapper is another fish that draws in plenty of people. They may be smaller, but the fun is just as big. And if all that wasn't enough to tempt you, what about Tuna? Dorado? Wahoo? Or even Mackerel?
All in all, it is not hard to see why inshore fishing Quepos is so popular. The fun to be had is never-ending. There is always a new challenge and a new catch waiting for you.